Staying safe means being informed. The Georgia Poison Center is here to guide you through some of the most poisonous plants and mushrooms grown in Georgia. This course consists of 2 lessons, which should take you about 30 minutes to complete. The course is designed so that you can complete the lessons at your own pace, on your computer, tablet, or mobile device.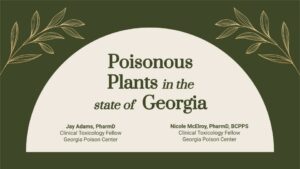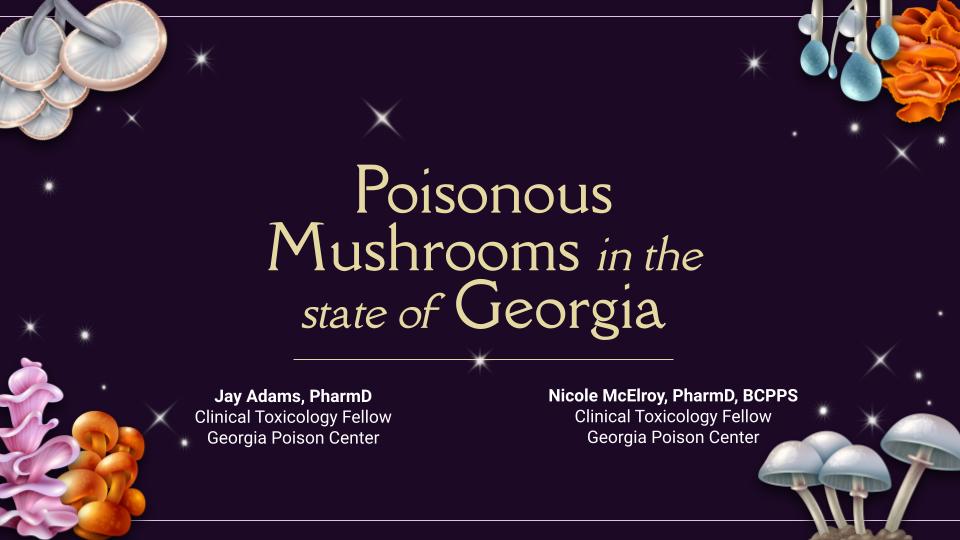 Speakers: Jay Adams, PharmD and Nicole McElroy, PharmD, BCPPS
---
Objectives:
Recall identifying features of poisonous plants
Describe toxicities of poisonous plants
Utilize plant safety tips
Recall identifying features of poisonous mushrooms
Describe toxicities of poisonous mushrooms
Utilize mushroom foraging safety tips
Download Course Handouts by clicking HERE.
Poisonous Mushrooms Video