[su_youtube url="https://youtu.be/F3Kk4t0SE3o"] [su_expand more_text="Show More"] In February 2000, President Clinton signed the Poison Control Center Enhancement and Awareness Act (PL 106-174) to ensure every U.S. resident has access to a certified regional poison control center. In January 2002, poison control centers across the country and the AAPCC introduced a new poison emergency national toll-free helpline.  The number allows callers to get free, confidential advice from a poison expert 24-hours a day, seven days a week, and 365 days a year anywhere in the country.  Funding for the national number is provided by the U.S. Department of Health and Human Services, Health Resources and Services Administration (HRSA).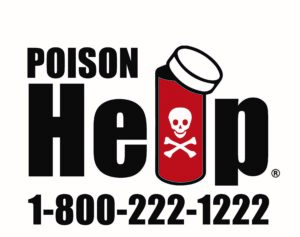 The toll-free poison helpline, 1-800-222-1222, connects you to your local poison control center. You will speak with a professionally trained nurse, pharmacist, doctor or other health care professional in a poisoning emergency.
You can call from anywhere in the United States
The call is free and confidential
Translation services are available
Most people do not have to go to a doctor or hospital. People usually get the help they need over the phone.
You can also learn about your risks before an emergency.
[/su_expand]